First Time Car Buyer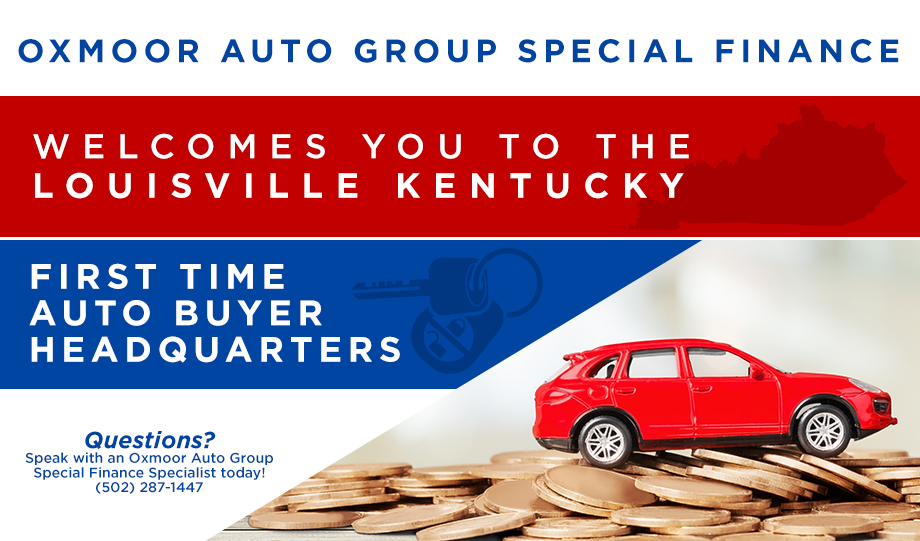 No Credit History? No Problem! Get Approved At Oxmoor Auto Group in Louisville!
It's the age old question: How can you get credit without a credit history and how can you get a credit history if no one will give you credit? If you are one of the many Louisville Kentucky first time auto buyer s that has little or no credit history – you've come to right place. With a limited credit profile, you have undoubtedly run into problems obtaining a car loan.
From Dixie Highway to Shelbyville Road, dealerships have continually told you that they cannot get you approved for auto financing. They say you have no history, your credit accounts are too new, you lack credit depth – whatever that means. You just want to buy a vehicle…but no one will take the time to listen, help, or even explain the process.
Oxmoor Auto Group Makes Credit Easy
The Oxmoor Auto Group is one of the oldest and largest dealership families in the state of Kentucky. We understand that the first time car buyer often finds the purchase process to be a bizarre, bewildering experience. You have a good job making decent money, yet you find that lenders just don't want to take a chance on you. You haven't done anything wrong, but you're still being treated poorly. At times, it almost seems as if people with "bad credit" get financed easier than you.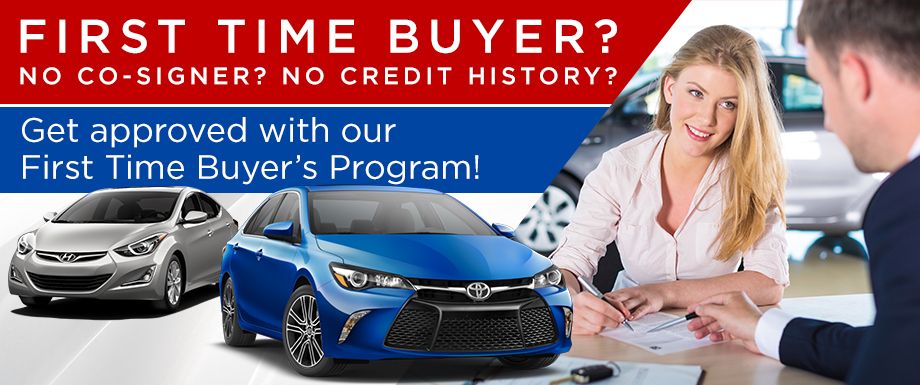 The Oxmoor Auto Group understands your frustration and we're here to help. Our team of financial experts will explain the credit process in clear, simple terms and offer you a variety of loan programs that will suit your first time car buyer needs. Whether you're a recent college graduate just getting started or someone who has paid cash all their life – let us help you establish your credit with a lower mileage, high quality automobile minus the headache and worry.
No Need For A Large Down Payment!
Many Louisville Kentucky first time auto buyers without credit histories believe they must have a large down payment or have a co-signer. While these things can often sway lenders to look favorably upon your application, it's not an option for everyone. It's not uncommon for a first time car buyer to ask about auto financing with no co-signer. Others need cheap used cars with no down payment. If you're one of these people, you'll be happy to know that the Oxmoor Auto Group has programs to fit every situation.
Get Approved For The Lowest Rate Possible
We have a vast network of lenders with hundreds of financial programs – ranging from no money down, low interest loans to affordable lease options that offer the Louisville Kentucky first time auto buyer lower monthly payments and longer terms. Many of our first time car buyer customers look for lenders who offer auto loans without a co-signer. Fortunately, we have connections with dozens of national, state, and local banks that are eager to earn your business. Not only that, we have special relationships with a host of credit unions and finance companies willing to evaluate your entire credit profile – not just your score. We've got lending partners standing by to help virtually every first time car buyer achieve their goals.
First Time Car Buyer, Graduate, Or Senior Citizen – Apply Now!
Here at the Oxmoor Auto Group, our dealers believe that every customer deserves a chance to own the vehicle of their dreams. Regardless of your credit history (or lack thereof), we want you to find the perfect vehicle and achieve the kind of financing that fits your lifestyle. No matter if you're a recent graduate from Elizabethtown, KY just starting out or a senior citizen from Anchorage, KY who has paid cash all of their life – getting approved for a car loan can be difficult.
No Stress! Build Your Credit And Save!
Let us take the stress and worry out of the equation by allowing our trained financial team analyze your first time car buyer needs and budget. We'll explain the necessary steps, find you a quality vehicle, and get you approved at terms that are comfortable and fair. Shopping at an Oxmoor Auto Group dealership gives you an advantage: plan for the future and let us take care of the rest!

Questions? Click the phone to speak with a Special Finance Advisor now!